In the recent years, hiking has become a major recreational activity in India. Professional and vacational trekkers are traveling across the country to explore. Even though there are numerous trails and places around India, we have listed the 5 most gorgeous hiking trails in India. If you are looking to go for a hiking trip next year, pick one from this list and we assure that you will have most fun and adventure.
Kumara Parthava Trek, Karnataka
If you are looking for long trail with some scenic views, then Kumara Parthava trek in Karnataka is your best choice. It is a 15 km trail starting from Kukke Subramanya Temple. Hikers can find water and food on the way to the peak, however, finding washrooms is a challenge. Trekkers mostly hike from October to Febraury.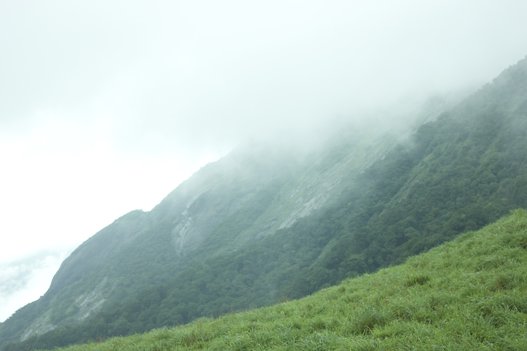 Valley of Flowers Trek, Uttarakhand
Possibily one of the most beautiful treks in India, Valley of Flowers, runs for 10 km and is situated at approximately over 3,600 m above the sea level. Stuffed with wild flowers, such as zinnias, petunias and poppies, this exotic valley is also a home for several species of butterflies and endangered animals such as mountain leopard and blue sheep. If you want to see these animals and species, the ideal dates to visit this valley is between June and September.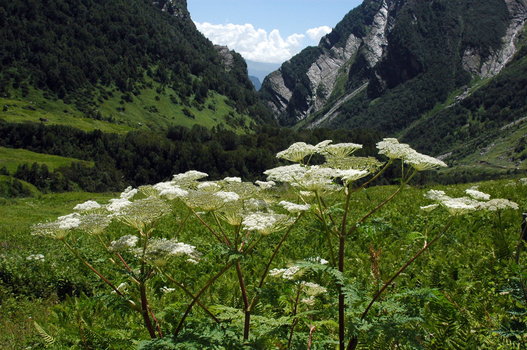 Dzongri Trek, West Sikkim

If you are visiting Sikkim and have eight days or a fortnight to spare, a trek to Dzongri will grant you some spectacular views of Mount Kanchenjunga (the third highest peak in the world). Sitting at 4000m above sea level, Dzongri is one of the challenging trails around India. The trek commences from Yuksom (a popular base for Mt. Everest trekkers), and is best undertaken between September to November or March and April.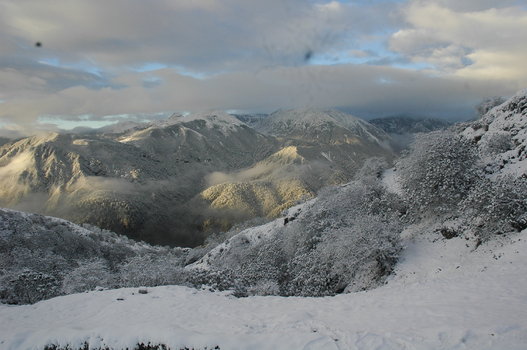 Markha Valley Trek, Ladakh

The Markha Valley trek, which connects through Tibet, is an 80km trek set at an altitude of 5,200m. As you trek, you can come across the local tribes and get to see and experience Ladhaki/Tibetian culture. At the peak of the Markha Valley trek, you will see multi-coloured Tibetan flags and clear blue skies which paints a scenic view. The trek can extend from 10 to 20 days and the best month to plan is either August or September, every year.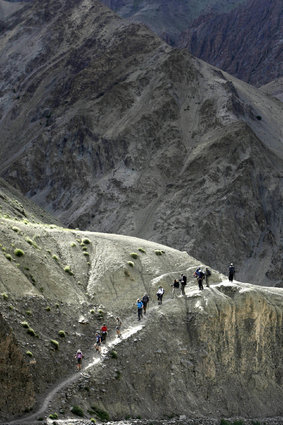 Chadar Trek, Ladakh

Last in out list is Chadar Trek, located in Ladakh as well. If you've had enough of trekking over rolling glades or mountainous peaks, try walking over a frozen river next January. Extending across 105 kilometres at extremely low temperatures, Zanskar Valley presents an intriguing yet challenging trek – one has to climb over icy rocks, and sleep in caves at night. The view combined with ice sheets that constantly change colour however, makes it an unparalleled experience.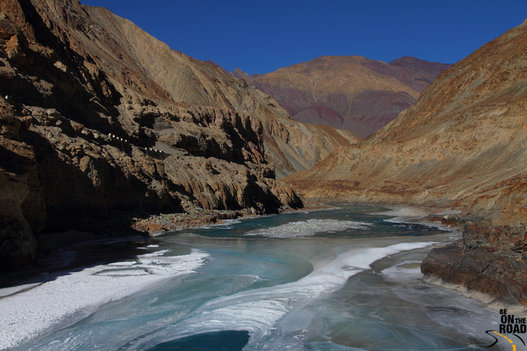 Have you decided the trek that you would like to hike next year ?
Please enter your comments below.